Industry Leaders Discuss the Accelerated Shift to Home-Based Healthcare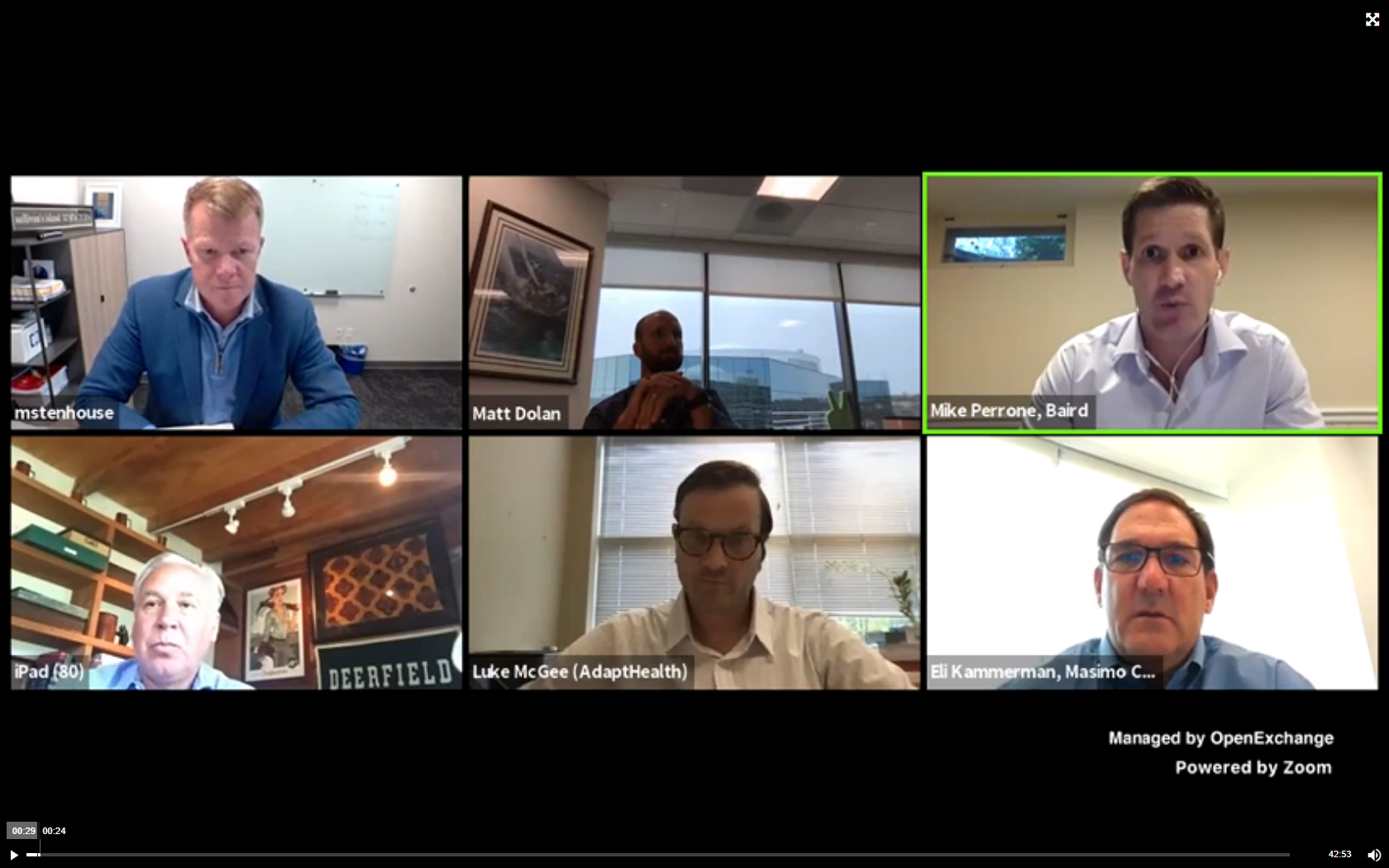 At its firm's recent Global Healthcare Conference, Baird hosted a panel of healthcare company leaders to discuss the growing trend of delivering healthcare at home. The discussion featured Matt Dolan, SVP and General Manager of New Markets, Dexcom; Eli Kammerman, VP of Investor Relations, Masimo; Paul Kusserow, President and CEO, Amedisys; Luke McGee, CEO, AdaptHealth; and Mark Stenhouse, General Manager, Screening, Exact Sciences. The panel was moderated by Mike Perrone, Director on Baird's Institutional Sales team.
After introducing the panelists, Perrone set the backdrop for the discussion: "The pandemic has brought everything closer to home, and that includes healthcare. The delivery of healthcare products and services is increasingly moving from higher acuity and often higher-cost settings to lower acuity and lower-cost settings."
Remote Management's Moment
Perrone kicked off the wide-ranging panel discussion by raising the topic of disease management. The panel agreed that there is great potential in remote patient monitoring. Dolan remarked on its growing importance and potential to drive cost reduction and savings. Speaking about Dexcom's focus on developing glucose monitoring systems, he nodded to the growing prevalence of Type 2 diabetes in the U.S. and globally. "The reality is, in this environment, we've got to be able to provide a tool that not only provides outcomes, but strong patient engagement." He added Dexcom has run several pilots with partner organizations to deploy remote management tools to help individuals manage their diabetes and is seeing promising outcomes.
Kammerman echoed the themes. Masimo, which manufactures noninvasive patient monitoring technologies, medical devices and sensors, shifted one of its products from hospital- to home-based as the pandemic ramped up. The product, called Masimo's Safety Net, is being used by hospitals to monitor patients with mild cases of COVID-19, enabling them to send those patients home and monitor them for signs of deterioration that warrant a return to the hospital. "We see the same technology being adapted for enabling a real-time feedback loop between chronic disease patients and their caregivers," he said.
The Accelerated Shift to Home Healthcare
The discussion shifted to the pandemic's impact on institutional versus home healthcare. Kusserow commented how COVID-19 accelerated the shift in consumers' opinion of caring institutions, which have been deeply impacted by the pandemic. Baby Boomers are expressing a strong preference for home healthcare. "We see a huge preference for them to be taken care of outside of institutions, largely in the home," he said. "We've seen a huge amount of business shift toward the home… we're seeing a lot of that due to the patient's preferences… [with] the physicians now basically understanding that this is not a place where they want to send patients now."
Meanwhile, COVID-19 has created opportunities for business models that offer noninvasive screening products that may be used at home. Stenhouse spoke about Exact Science's experience with Cologuard, its at-home cancer screening product. The company pivoted on a tight timeframe to make the product more accessible to patients in the pandemic environment. "We reacted commercially, changed our ads, worked on a telehealth offering so patients could order Cologuard directly off our website chat features – made everything easy to find and get our product." He also touched on patients' deferral of non-urgent procedures such as a colonoscopy. "There's a significant backlog – a procedural backlog… we think that's going to persist past the pandemic."
Throughout the discussion, panelists expressed the view that home healthcare is here to stay. Dolan spoke about the role of sensor-based technology in the future of home-based healthcare: "We're actively exploring the market-use case, the unmet need and ultimately the technical solutions to get there… you can start to think about how improved software and predictive analytics start to really treat the patient on a forward looking basis." As far as sensor technology's impact on costs, he said, "When you start to tie all these things together and you can do it in an efficient way and a low-cost setting, we can actually start bending this curve that right now is on pace to be incredibly expensive, particularly over the next five to 10 years."
Delivering Healthcare at Home
Panelists also shared their perspectives on where healthcare delivery may be headed. Consumers' increasing preference for "aging in place" will shape business in the years ahead. Kusserow remarked, "We're out of the era of acute care. We're moved into chronic care, where you have episodic illness, and now we're moving into an era where we have high-touch, continuous care that needs to occur. So what I think a lot of this technology is going to do is drive continuous care." He continued, speaking about the complexities of caring for patients with an increasingly wide, disparate array of needs, and the inherent opportunities and challenges for providers. "I think the key is who's going to navigate all of this? Who's going to be the navigator around that individual patient and make sure each of these services are used and activated at the right time? Then, how will they be paid?... you can't take care of a chronic patient on episodic reimbursement."
The focus on lowering costs and improving outcomes also extends to the homecare supply industry. McGee spoke about rate compression in the space and how it's influenced AdaptHealth, a full-service home medical equipment company, as well as its peers. "There is an opportunity for AdaptHealth and people who provide the supply, at the end of the day. We aren't the clinical company providing the care, but that care is enabled by making sure those patients have the things they need to treat their condition. That they're getting resupplied appropriately. That they're getting the things to make their daily living activities safe. I think we're very excited that this pocket of healthcare has come out the other side of rate compression. It's professionalized the entire business."
Panelists
Matt Dolan
SVP and General Manager of New Markets


Eli Kammerman
VP of Investor Relations




Paul Kusserow
President and CEO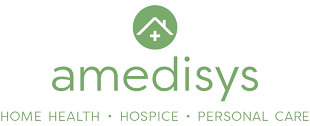 Luke McGee
CEO


Mark Stenhouse
General Manager, Screening