Baird's Healthcare IT & Services practice has extensive experience advising industry leaders. We have deep industry knowledge and established relationships with top participants in the space. Our unique understanding of key market and healthcare trends allows us to be the architect of many of the industry's most storied outcomes.

Let us help you write your growth story.
Bill Suddath
Managing Director
+1-404-264-2222
bsuddath@rwbaird.com
James Weck
Managing Director
+1-312-609-4675
jweck@rwbaird.com
Nick Anderson
Director
+1-312-609-7061
nanderson@rwbaird.com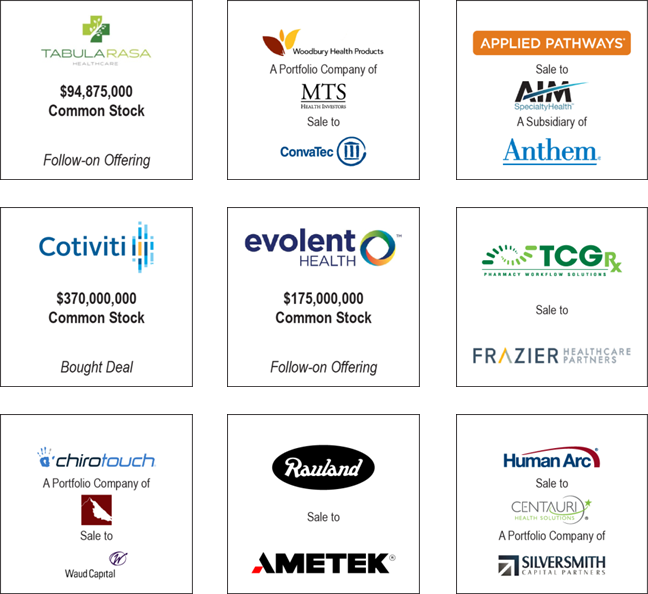 The above transactions were selected for their relevance to the Healthcare sector and do not represent all Baird transactions. View our website at rwbaird.com/investment-banking for a full list of transactions.