Baird's Provider Services practice has a long history advising a wide variety of both public and private companies in all areas of the healthcare provider sector. Our deep industry knowledge, extensive private equity relationships and understanding of the major drivers in the industry have allowed us to provide exceptional advice and deliver superior outcomes for our clients. We have a collaborative approach and focus on all areas of the provider landscape including behavioral health, physician practices and other provider groups, post-acute, and outsourced clinical services.
Let us help you write your growth story.
Jason Porter
Managing Director
+1-704-553-6621
jporter@rwbaird.com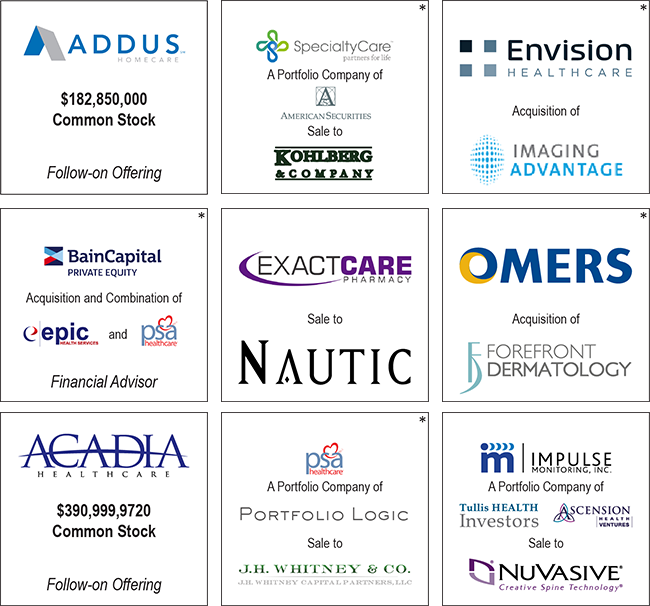 * Tombstones include transactions completed by bankers while at another firm.
The above transactions were selected for their relevance to the Healthcare sector and do not represent all Baird transactions. View our website at rwbaird.com/investment-banking for a full list of transactions.