Baird is a leading advisor in the Pharma Services sector. Our transaction expertise spans contract research organizations (CROs), contract development and manufacturing organizations (CDMOs), pharma IT and other outsourced pharma services clients. Baird's collaborative approach and global Pharma Services team offers unique insights across the sector, intimate knowledge of pharma and biotech customers, and access to the relevant global strategic and financial buyers.
Let us help you write your growth story.
Adam Huitt
Managing Director
+1-704-553-6623
ahuitt@rwbaird.com
Andrew Nicholson
Managing Director
+44-207-667-8509
anicholson@rwbaird.com
Nick Bell
Director
+1-704-553-6614
nbell@rwbaird.com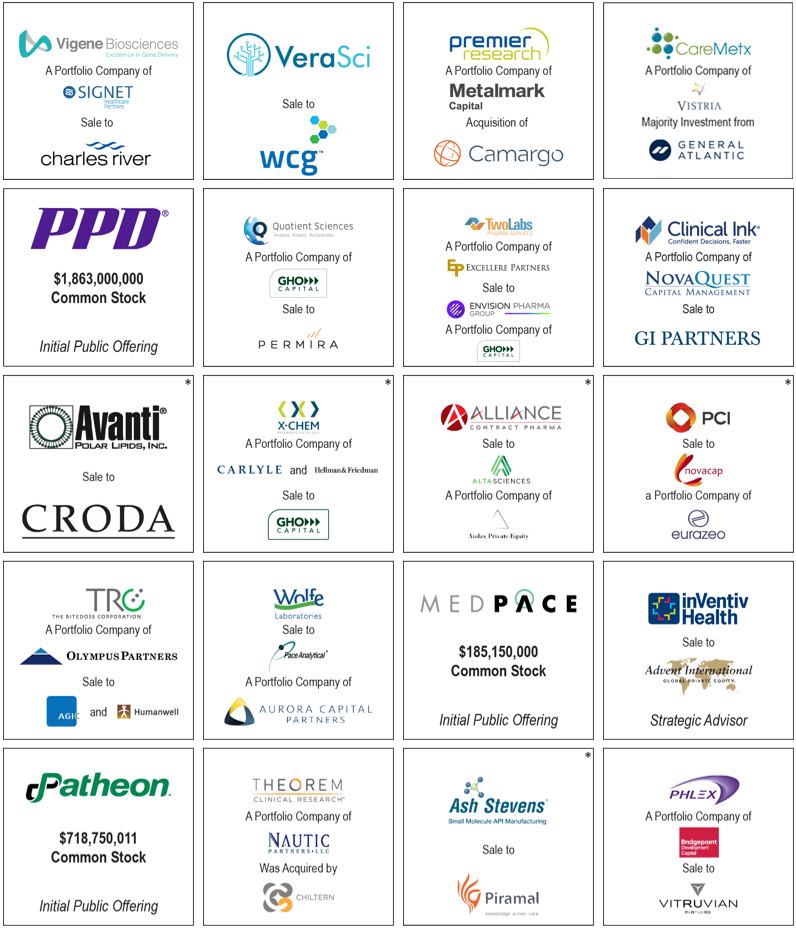 The above transactions were selected for their relevance to the Healthcare sector and do not represent all Baird transactions. View our website at rwbaird.com/investment-banking for a full list of transactions.
* Indicates transactions completed by Baird team members prior to joining Baird