Biotechnology & Pharmaceuticals
Baird's Biotechnology & Pharmaceuticals practice is a recognized leader in M&A advisory and capital raising services. Focused on financings and financial advisory for Biopharmaceutical companies, our team have developed industry and investor contacts which are leveraged to result in flawless execution and long-term client support. Our senior leadership's strategic insights into large pharma, biotech and venture capital organizations means we have our finger on the pulse of M&A, private placement and equity deals in the market. We are a trusted and prominent advisor for companies, with an exceptional track record of delivering successful outcomes for our clients through deep industry expertise, teamwork and a commitment to excellence.
Let us help you write your growth story.
Lance Lange
Managing Director
+1 414-765-7079
llange@rwbaird.com
Derrick Li
Managing Director
+1 646-557-2333
dli@rwbaird.com
Michael Kim
Vice President
+1 312-609-4482
mhkim@rwbaird.com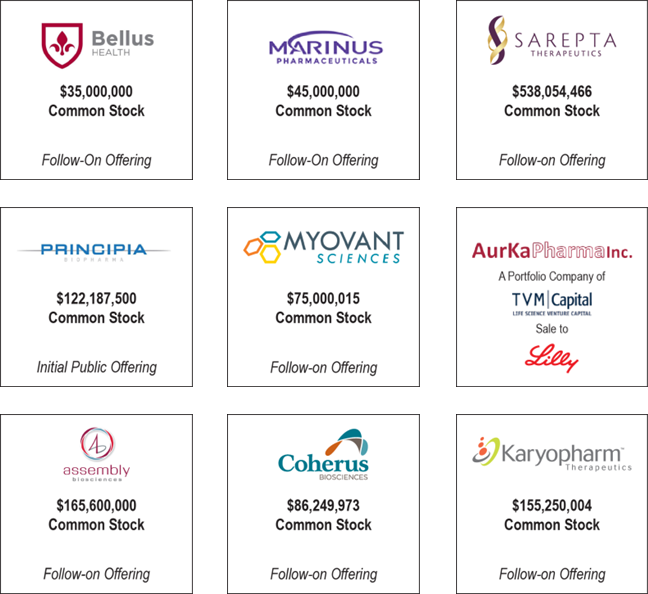 The above transactions were selected for their relevance to the Healthcare sector and do not represent all Baird transactions. View our website at rwbaird.com/investment-banking for a full list of transactions.