Pharma Services Sector Fundamentals Support Robust Investment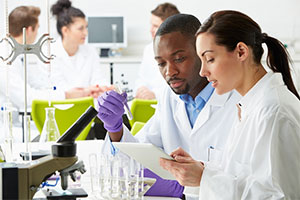 We are in a period of robust activity in the outsourced pharma services M&A market. While strategic buyers continue to pursue transactions core to their M&A strategy, thesis-driven investment in pharma services by financial sponsors is booming. Over the past 18 months, we have seen the formation of more than 10 sponsor-backed platforms in outsourced pharma services broadly, and dozens of tuck-in investments have been made.
This investment activity capitalizes on strong organic growth trends driven by a continued increase in outsourcing penetration, a robust drug development pipeline and a need for specialized services around drug commercialization services. With the favorable regulatory environment supporting new drug development, Baird expects that the pipeline will continue to support demand for outsourced pharma services.
These pharma services platforms span the clinical and commercial drug development lifecycle, including Phase I – IV clinical research and development, market access and commercialization services, HEOR and RWE evidence, and regulatory / compliance solutions. Sponsors are actively evaluating add-on acquisition opportunities to increase the scale and scope of their platforms, expand the service offering to biopharma and medical device customers, and enhance the overall influence across the market. We expect pharma services consolidation to continue as the race to build the market leader heats up and demand for assets heightens.
What lies ahead for Pharma Services?
Baird continues to be optimistic on the long-term prospects of the outsourced pharma services market. Biopharma companies continue to face challenges around drug development and pricing, while the complexity and globalization of clinical trials is at an all-time high. The need for market disruption and technology-enabled models has never more obvious. In order to differentiate themselves and streamline development timelines, we expect that pharma services companies will continue to integrate technology and data sets into their business models at a rapid pace. Greater access to data sets, real-time insights into clinical trials, virtual patient cohort analysis and evidence-based models will all be critical to future success across the sector.
Baird's Strong Momentum in Pharma Services
Baird has been active across the outsourced pharma services sector having announced three transactions to date in 2018 and more than 10 transactions over the past 24 months. Baird's transaction experience includes both sell-side and buy-side assignments and has spanned the pharma services spectrum, including transactions in the CDMO, CRO, eClinical, IRB and commercialization services sectors. Baird's intimate knowledge of global strategic and financial buyers, deep understanding of both the drug development pipeline as well as challenges facing pharma manufacturers, and the ability to navigate key diligence topics has resulted in successful outcomes for its clients.
The Baird team has real-time and global insights into the pharma services landscape and welcomes the opportunity to discuss our view of the market and provide additional color around any of our recent transactions.
Learn more about Baird's pharma services momentum.
For a complete list of Baird transactions, please visit http://www.rwbaird.com/investment-banking.