Case Study: Trinity Partners

Baird Successfully Communicates Trinity Partners' Platform Opportunity and Positions the Company as a "Must Own" Asset in Commercialization Services
As the exclusive financial advisor to Trinity Partners ("Trinity"), Baird delivered a highly competitive process resulting in a sale to Parthenon Capital Partners ("Parthenon"), a leading growth-oriented private equity firm. Baird highlighted Trinity's platform potential, its opportunity to capitalize on compelling sector tailwinds and an attractive market environment to support significant future growth.
Transaction Overview
In March 2018, Parthenon announced it had entered into an agreement to acquire Trinity. Baird maintained competitive tension and required buyers to differentiate themselves throughout the process. Multiple parties performed comprehensive third party due diligence and submitted fully diligenced update bids before Parthenon was ultimately selected as the winning bidder.
Trinity: Leading life sciences consulting and analytics business providing strategic advisory, market research and analytics services spanning the full drug development and commercialization lifecycle
Parthenon: Financial sponsor focused on high-growth healthcare, financial services and technology investments, currently managing approximately $3.5 billion of capital across five investment funds
Role of Baird's Global Healthcare Team
Baird served as the exclusive financial advisor to Trinity. Baird's global healthcare team provided industry expertise and global buyer access driving momentum throughout the process.
Baird brought deep Pharma Services, Specialty Pharma and Pharma IT expertise as well as relevant M&A experience to understand evolving market trends and reach the most likely private equity buyer universe
Baird worked closely with Trinity management to articulate key elements of the business model, including Trinity's multi-faceted commercialization expertise and the recurring nature of its client relationship, enabled through delivering multiple integrated solutions across a client program (e.g., specific drug, therapeutic area, etc.)
Developed detailed forecast model that reflected the scalability of Trinity's business encompassing well-defined and actionable growth opportunities, new product development and accretive inorganic growth
Baird required parties to differentiate themselves and highlight their understanding of Trinity's proprietary data-driven approach, platform opportunity and operating leverage, while offering management-friendly terms
Transaction Significance
The partnership between Parthenon and Trinity will allow the Company to increase wallet share, expand their capabilities and enter new markets through a combination of internal growth initiatives and strategic acquisitions. As the market places increasing priority on capability-rich commercialization platforms, Trinity will continue to build scale and grow its influence while maintaining its leading industry reputation.
Contact our team to discuss this transaction, the current M&A market conditions, or our expertise in the Pharma Services sector.
Baird's Global Investment Banking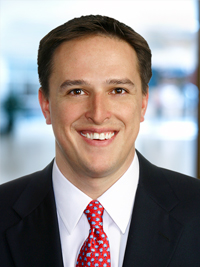 Ben Brown
Managing Director
+1-414-534-1226
bbrown@rwbaird.com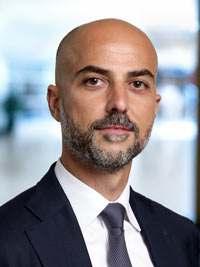 Vincenzo di Nicola
Managing Director
+44-0-207-667-8532
vdinicola@rwbaird.com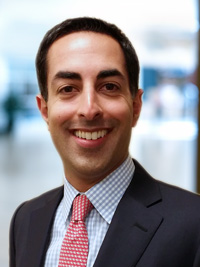 Nick Mehta
Director
+1-312-609-4968
nmehta@rwbaird.com