Baird's Pharmacy Technology & Services Franchise Update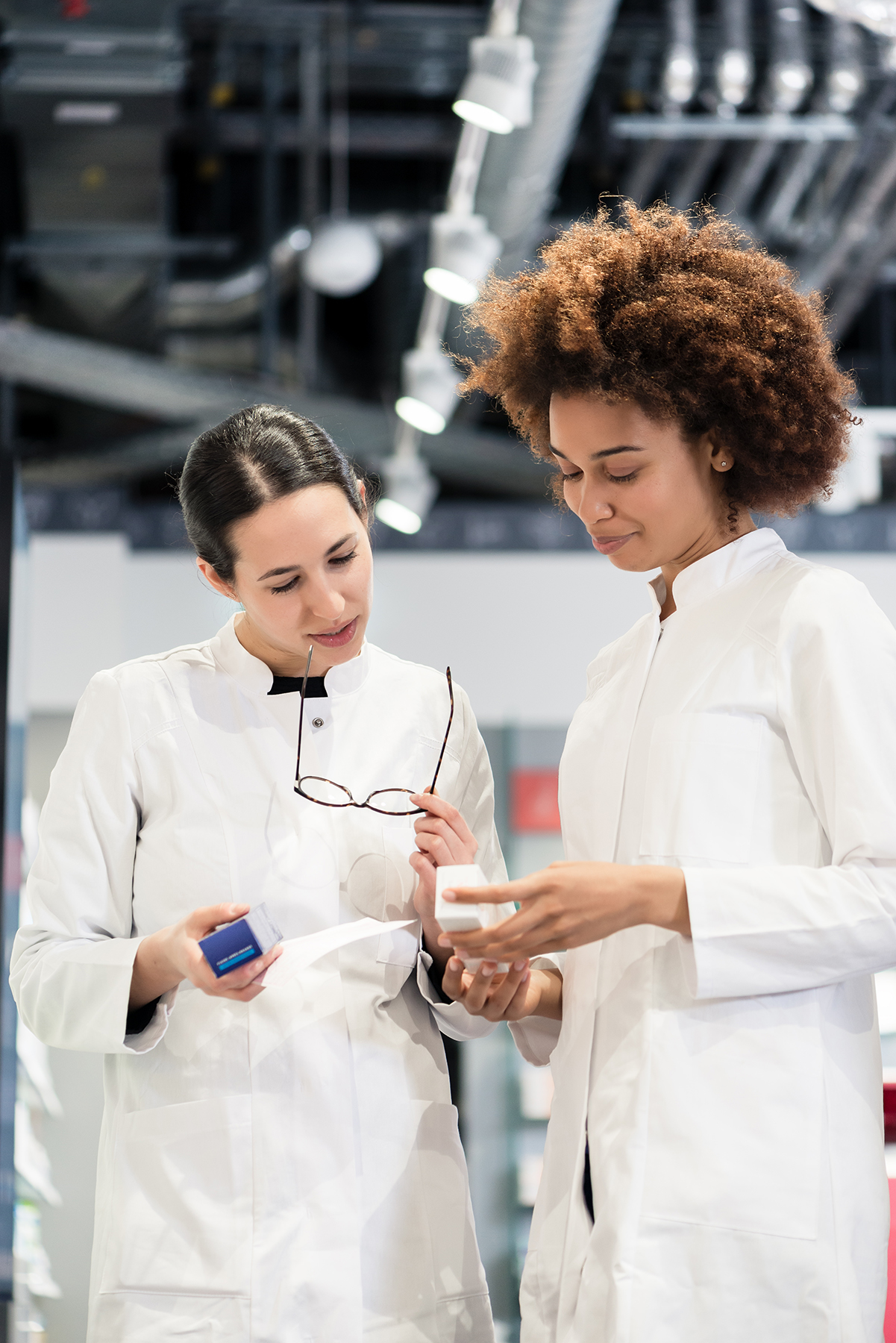 Baird recently served as exclusive financial advisor to Parata on its merger with TCGRx
Baird's Pharmacy Technology & Services team has completed over 15 transactions in the sector
The expanding role of pharmacies in the delivery of patient care and the administration of complex drug therapies is driving heightened investment and acquisition activity in the sector
Numerous attractive opportunities exist across automation and robotics, software, revenue cycle management, medication therapy management, patient engagement, supply chain, compliance and other solutions
Baird recently announced the merger of Parata with TCGRx, a portfolio company of Frazier Healthcare Partners. The transaction brings together two leading providers of pharmacy technology and automation systems serving customers across the retail, institutional and hospital pharmacy end markets. Baird served as the exclusive financial advisor to Parata on the deal.
Baird's Pharmacy Technology & Services team has completed more than 15 transactions in the sector advising clients across the entire medication supply chain – starting at the manufacturer and through all sites and formats of medication dispensing. Our clients' solutions have ranged from medication dispensing systems to information services and software solutions.
As the broader U.S. healthcare industry continues its transition toward value vs. volume, the role of the pharmacy is evolving to become more prominent in care delivery. Over four billion prescriptions comprising $420B+ expenditure are dispensed annually across more than 90,000 pharmacies (retail, hospitals, clinics, institutional and mail order). More Americans are being prescribed more medications in increasingly complex formularies, elevating the importance of safety and adherence. By some estimates, there are over one million medication errors each year and medication non-adherence generates $300B+ of unnecessary healthcare cost annually. Meanwhile, the importance of Medicare Star ratings for health plan reimbursement is cascading into pharmacy network management and raising the bar for pharmacies to help deliver member safety, compliance and satisfaction.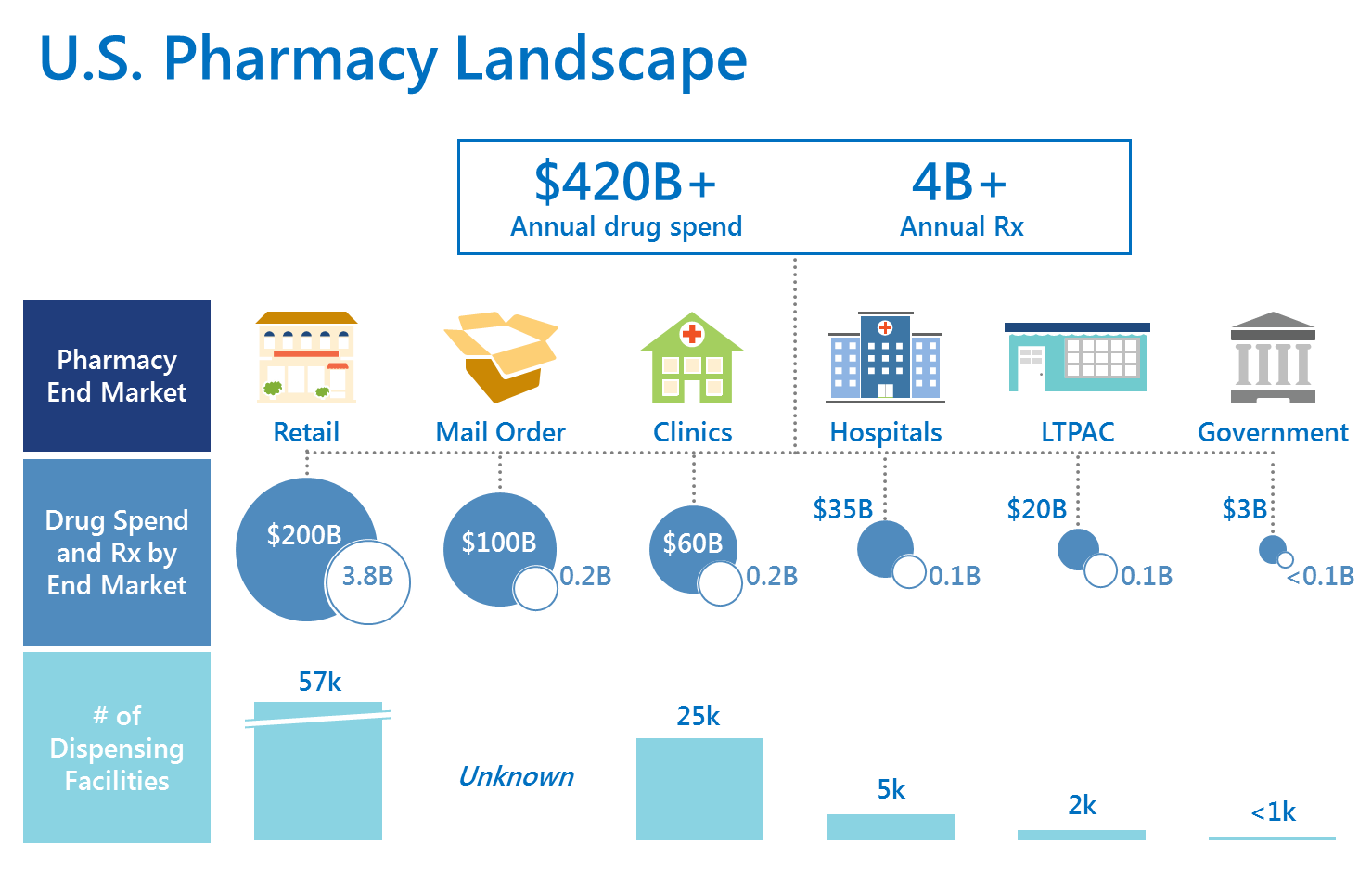 Given these dynamics, pharmacies are investing in technology and services to i) increase patient medication first fill / refill capture rates and compliance, ii) drive medication reconciliation and synchronization, iii) streamline prescription fulfillment processes, iv) optimize inventory management across one or more sites, v) address the growing specialty pharmacy spend, and vi) establish patient engagement capabilities. Solutions benefiting from these investments range from next generation automated dispensing systems to consumer mobile applications driving medication adherence and education. Further, as the pharmacy ecosystem becomes more digitally integrated, hub solutions are gaining prominence and bringing additional stakeholders – including payors, manufacturers and physicians – closer to the dispensing workflows. Baird believes this trend will augment the market for prescription data, analytics and services beyond the four walls of the pharmacy.
In addition to investment within existing pharmacies, new and innovative pharmacy models are emerging. One example is a new breed of central fill pharmacies serving the patient population on multiple medications who wants to stay in the home. These "at-home" pharmacies acquire patients through direct-to-consumer channels, post-acute provider referrals and health plans to dispense medication directly to a patient's doorstep from a closed facility. These models have, to date, largely focused on the polychronic patient population who historically have filled multiple concurrent prescriptions through different pharmacies. This has contributed to poor medication reconciliation, patient safety risks and low adherence. Along with synchronizing patients' complex prescription regimens, "at-home" pharmacies are using compliance packaging to simplify medication administration for the patient and to improve adherence. Amazon's recently announced acquisition of PillPack brought this model to the fore, while other players such as ExactCare, CareZone and divvyDose have established similar businesses of scale.
Another example is the hospital setting, which has historically been focused on inpatient pharmacy operations. As hospitals face revenue and cost challenges both generally and specifically related to drug-related treatment, the hospital pharmacy is being viewed less as a cost center and more as a revenue capture opportunity with added clinical / cost benefits. Studies estimate that 25% or more patients discharged from a hospital never even pick up their first month of prescribed medication. New investment into "de novo" and outsourced outpatient and hospital specialty pharmacies is creating large greenfield opportunities for pharmacy technology and services providers.

Across the board, Baird is seeing robust interest in pharmacy technology and services businesses from strategic and financial buyers. Large pharmacy consolidators continue to look for acquisitions that strengthen or extend end market exposure along with value-added services across the drug supply chain. Meanwhile, private equity firms are seeking platform investment opportunities that tap into an enormous addressable market. Additionally, a growing number of non-traditional buyers – particularly diversified technology and large retail – are presenting novel strategic angles to access the high growth medication market without the regulatory considerations or reimbursement risks typically associated with insurance and life sciences companies.
Combining the attractive fundamental drivers for pharmacies with the increasingly competitive M&A market, Baird believes that heightened activity will remain for pharmacy technology and service assets. Baird has been an active advisor in the sector and has the right experience to help prospective sellers and buyers take advantage of compelling market dynamics in order to maximize opportunities.
Learn more about Baird's comprehensive Healthcare platform.
For a complete list of Baird transactions, please visit http://www.rwbaird.com/investment-banking.
---
Selected Baird Pharmacy Technology & Services Deals