Baird Analysts Discuss the COVID-19 Treatment and Vaccine Development Environment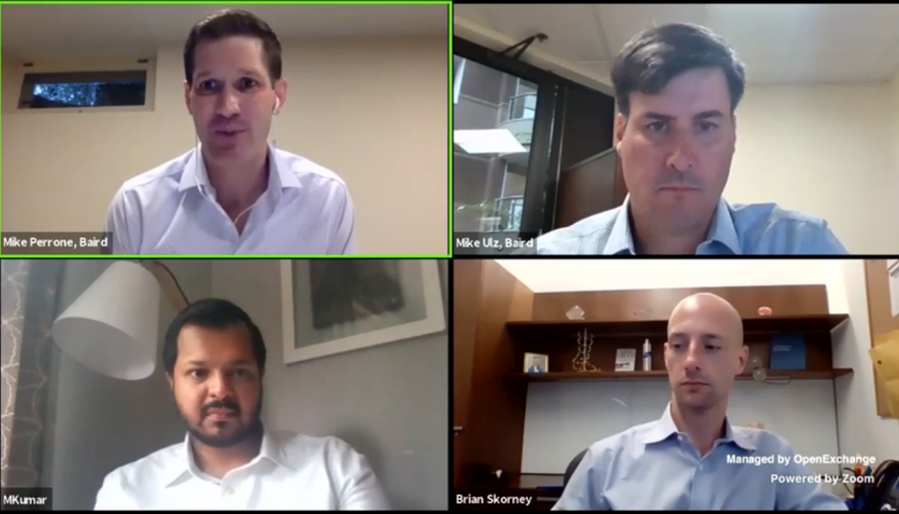 At the firm's recent Virtual Global Healthcare Conference, Baird convened a group of the firm's senior research analysts to discuss the state of COVID-19 treatment and vaccine development. The panel discussion, titled a "A Macro Microcosm of Biopharma," featured Brian Skorney, Mike Ulz, and Madhu Kumar, all Baird Senior Research Analysts covering Biotechnology.
Mike Perrone, Director with Baird's Institutional Equity Sales team in New York, moderated the discussion. He opened the panel by acknowledging the dynamism of the COVID-19 treatment and vaccine development environment. After introducing the participating research analysts, Perrone steered the discussion to the status of potential COVID treatments.
Treatments: Not a "Work/Doesn't Work" Binary
Skorney kicked the conversation off by walking through the historical context for the current clinical environment. The rapid ramp-up in COVID-19 clinical research is all the more significant, he said, because a disease that didn't exist a year ago is now the focus of approximately 3,400 clinical trials.
Individuals and investors alike are eager for news of an effective, approved vaccine, and Skorney highlighted how this intense interest is moving markets. Pointing out how stocks such as Gilead and VIR Biotechnology have seen big pops following announcements on their clinical trials, Skorney remarked, "It seems, in our view, people's assumptions from the get-go is that COVID treatments get the benefit of the doubt…" continuing, "You see this irrational exuberance… [but] as reality comes into play, you wind up seeing these stocks and the enthusiasm come away."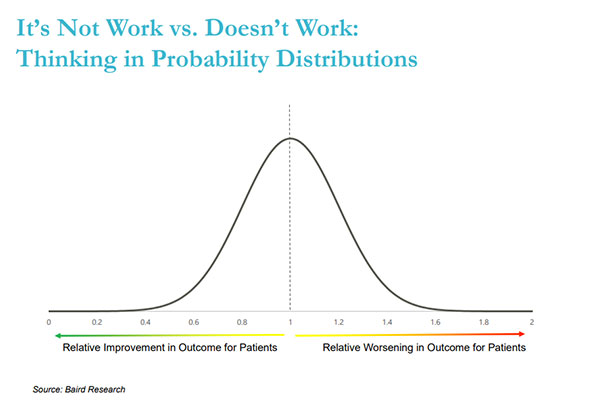 Remarking that many clients are inquiring after Baird analysts' thoughts on COVID drug headlines and which are likely to "work" or "not work," Skorney said he encourages them to think about vaccines in terms of efficacy - that is, how well a vaccine may work versus how well it may not work, and the extent of that effect. "The reality is when we do drug development and look at clinical trials, we're really talking about is there modest effect, is there significant effect, is there very extraordinary effect?" he said, continuing, "I really encourage people to kind of think about not just does it work or doesn't it work, but how much confidence do we have in any sort of effect size."
Skorney covered a handful of treatments already in use. Studies on the effect of hydroxychloroquine (HCQ) and remdesivir, both of which grabbed headlines earlier this year, have produced mixed clinical findings that suggest their effect size is actually quite modest. Meanwhile, dexamethasone has produced data that shows it can be an effective treatment for patients with more progressed COVID-19.
The discussion then turned to future drugs in development. As of late September, Phase III results from a number of trial vaccines were expected in the coming weeks, as well as additional data on convalescent plasma, mAb cocktails and several other treatments. "Now, as we kind of look forward and say, 'How are we going to see the next couple of data points, other drugs come through?' Again, I would encourage everyone to think about this in a probability distribution. It's not binary that either it completely works or completely doesn't work. It all works along a scale, and you can only build a certain level of confidence once you start to appreciate what the effect size is, and as you get more and more data, you can increase that confidence."
The pandemic also created wholly new territory for the Food & Drug Administration (FDA), transforming the regulatory environment around COVID-19 drug development. "We've seen this kind of slow pendulum swing back to where I think we're really looking at an all-time flexibility of the FDA, and that's accelerated under the light of COVID," he said, then turning to the group's use of the early use authorization (EUA) to approve drugs for widespread use in the COVID environment. As far as the market's reaction to this flexibility, Skorney commented, "We've seen a lot of pullback in terms of enthusiasm, and that's because clinical trial development and drug development is a hard thing. It's not straightforward… when we know a lot about disease, it's a tremendous effort to try to tackle the disease. When it's something that's brand new to humanity, you have a bunch of complicating factors that make it even harder."
Ulz echoed Skorney's comments on the difficulty of developing effective treatments. The challenges are manifesting in some current data - for example, AstraZeneca's pausing of its vaccine trial due to illness in a participant. He then spoke to the potential for an antibody for COVID-19, pointing to an innovative collaboration between Atreca, IGM Biosciences and BieGene that is working toward having an antibody ready for clinical trials in the first half of 2021.
Vaccines: Changing Calculus on an Expedited Timetable
Perrone transitioned the discussion to vaccines, asking Kumar to weigh in on the significance of AstraZeneca's halted clinical trial and what it could mean for vaccine development. "COVID is a microcosm of this general phenomenon in drug development where what the standard of care looks like changes - only in COVID, it changes really fast," said Kumar. He spoke about the significance of hazard ratio distribution and other evolving considerations for the development of COVID therapeutics. "All these issues that normally emerge in drug development, shifting standards of care, changes in effect between a few years ago and now… now, instead of a few years' difference in hazard ratio, it's a few months' difference."
Kumar spent some time discussing AstraZeneca's announcement, which came the day before this panel discussion. At the time of this panel discussion, little was known about the trial-halting event. "For me, the most important open question is, 'Is this a vaccine phenomenon or is this a virus phenomenon?'" He acknowledged the gravity of the situation, and COVID's profound impact on society, saying, "I think the standard risk calculus for vaccines is not necessarily the one that could be employed with SARS-CoV-2… because of both the social impact of COVID-19 and also, as Brian mentioned in his regulatory discussion, the current political environment is leaning so hard on getting something done in the COVID-19 space, rightly or wrongly." Kumar spoke to the danger of putting an unsafe vaccine on the market.
Perrone chimed in, asking Kumar to share his view on a potential timeline for getting a vaccine to market. "I think it's less of a question on a regulatory basis and more of a manufacturing capacity basis," Kumar replied. Large companies are conducting Phase III clinical trials and are planning to scale manufacturing so they'll have a few hundred million doses by year-end or early 2021. Who will receive the first doses of an approved vaccine is still up for debate, though Kumar stated a staged rollout that directs doses to targeted populations like essential and healthcare workers may be likely. He added such an approach could help protect other populations, such as the elderly, many of whom rely on healthcare workers and assisted living facility employers for care.
Skorney concluded the discussion with a handful of parting thoughts on vaccines. Agreeing with Kumar on the various pressures to approve a vaccine, he remarked that a vaccine may be granted emergency use authorization in the near term, while the approach to therapies may be more cautious as they are administered to people who are sick. As for vaccines deeper into clinical trials, he underscored the significance of safety data, such as the patient illness that paused AstaZeneca's vaccine trial, and it should be considered as vaccines are evaluated for widespread use.
Baird Panel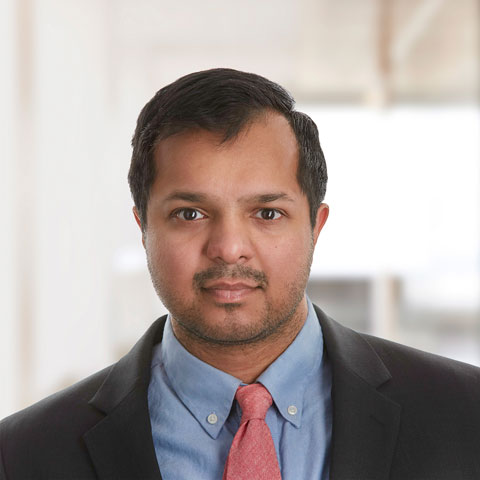 Madhu Kumar
Senior Research Analyst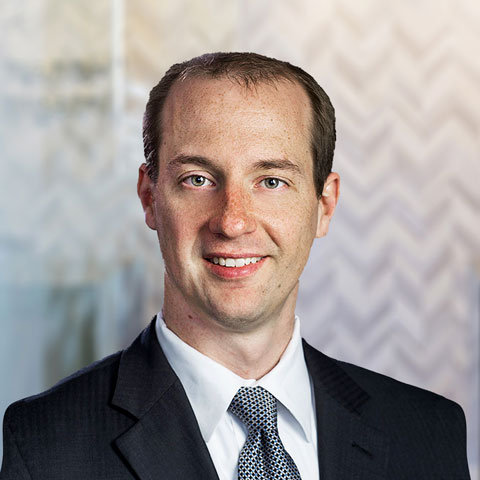 Brian Skorney
Senior Research Analyst

Mike Ulz
Senior Research Analyst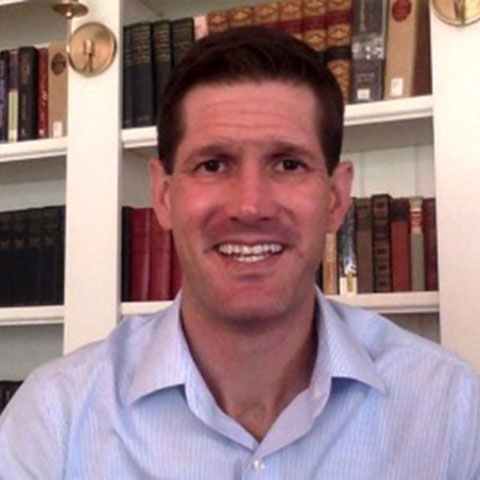 Mike Perrone
Institutional Sales
Panel Moderator
Get C-suite insights on how COVID-19 is transforming home-based healthcare.